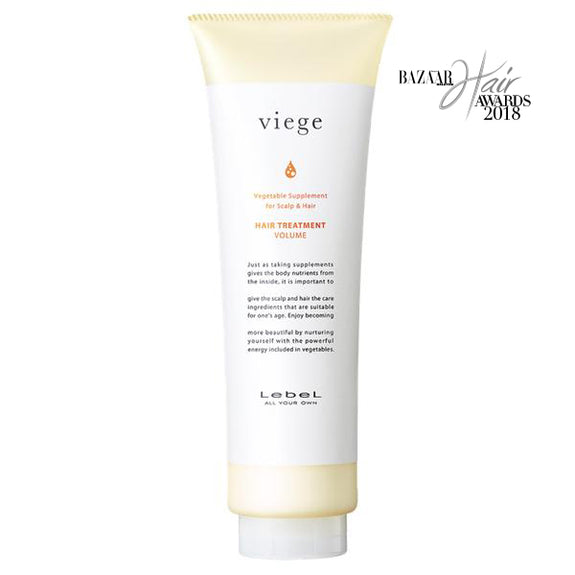 LebeL Viege Hair Treatment - Volume
$36.00 SGD
Vegetable supplement for scalp and hair.
Just as taking supplements gives the body nutrients from inside, it is important to give scalp and hair the care ingredients that are suitable for one's age. Enjoy becoming more beautiful with the powerful energy included in vegetables!
Condition your hair with all the condensed goodness of nature. For softness or volume, Viege's Hair Treatment strengthens hair from within, alleviating unwanted kinks and regaining suppleness for beautiful hair.

Rejuvenate your senses with its bright scent of fresh greens and grapefruits.
Benefits:
✓ Increases moisture and strength
✓ Supports hair shaft for aging hair
✓ Loosens kinks that cause tangles
✓ Makes hair soft & supple from within
Power Ingredients:
✓ Burdock root extract increases moisture and elasticity

*Price inclusive of GST.
Viege treatment
quick delivery arrangement, product is absolutely amazing.
Amazing
Love the scent so much and it's definitely help to better my hair condition so much. Easy application and worth the money. Gonna replenish my stock soon!